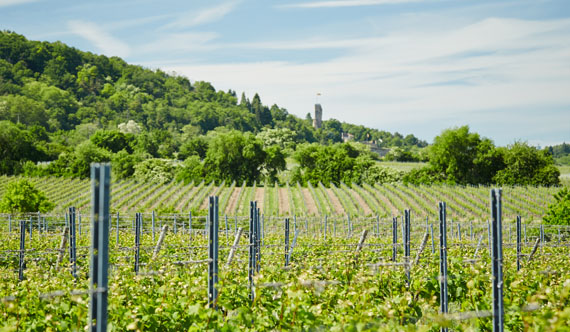 HEINRICH VOLLMER – PASSIONATE WINEMAKER AND ALL-ROUND TALENT
With the support of his father Wendelin Heinrich Vollmer already made his first wine at the age of 8. Being constantly impassioned for the craft of winemaking, the path led Heinrich Vollmer to the Burgundy area where he stayed for 5 years learning all about the production and creation of wine. With this top-quality training and his entrepreneurial spirit the young winemaker founded his own winery in Ellerstadt in 1972. Over the years he launched this palatinate business to one of the biggest private wineries in Germany. When it comes to his leisure time Heinrich Vollmer also doesn't stand still. As a passionate mountaineer he climbs mainly the peaks of South America.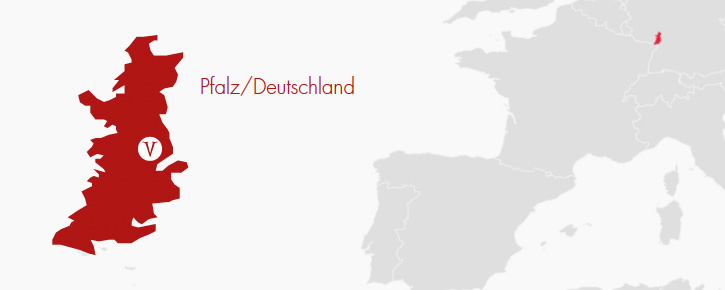 WINERY HEINRICH VOLLMER
As native person from Baden Heinrich Vollmer perceived the huge potential of the vineyards around Ellerstadt to make great red and white wines. With around 1.800 hours of sunlight the Mittelhaardt region is one of the warmest and driest regions in Germany. The soils rich in humus and minerals are permeated with pebble stones and offer ideal cultivation conditions for vines. The perfect base for fruity white wines, velvet red wines and tingling sparkling wines.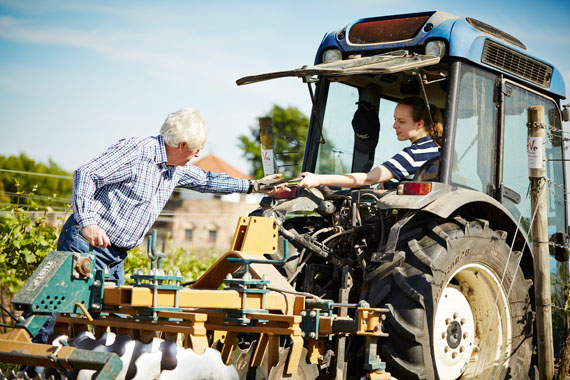 FROM THE VINEYARD…
Based on the model of his apprentice years in Burgundy Heinrich Vollmer placed high importance on sustainable working methods already in his early years. Today this means the renunciation of chemical pesticides above all herbicides. To maintain the health of the soil, plants and not least humans is the first priority of the winery Heinrich Vollmer. Every vintage provokes the winemaker anew. With experience, fresh ideas and courage Heinrich Vollmer faces those challenges.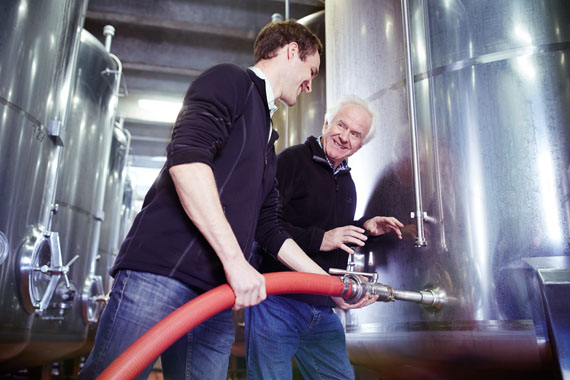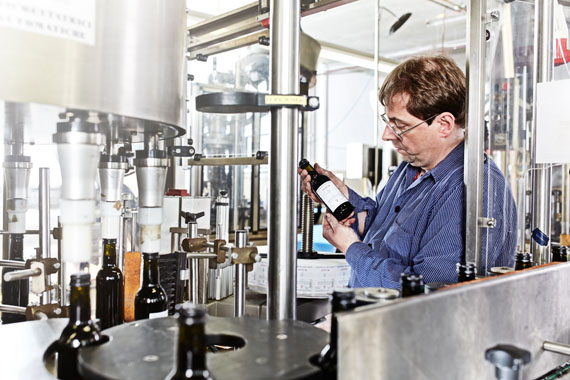 … IN THE CELLAR …
2.000 square meters and 9,6m below ground level the wine cellar provides ideal conditions for wines regarding temperature and air humidity. The white wines ferment cold in stainless steel tanks and remain on the yeast till bottling. The careful vinfication and the long storage on the yeast give our wines their unique freshness and bright fruitiness. The red wines are traditionally fermented on the mash and age partially in big oak barrels. The top wines of our ALTUM wine range store up to 18 months in oak barrels. After bottling we give our red wines enough time to evolve undisturbed. A particular specialty is our fine bubbly sparkling wine, that offers a great taste experience due to the 18 months yeast storage we give them.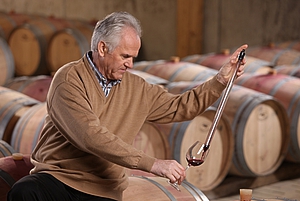 … tO WINE LOVERS ALL OVER THE WORLD.
Since many years our wines are getting drunk by wine lovers in the business and first class above the clouds but also on the rail. Besides we supply food retailers Germany-wide, selected wine specialty stores as well as top gastronomy. Not least are our wines from two continents available in international export markets like China, Russia or North America.